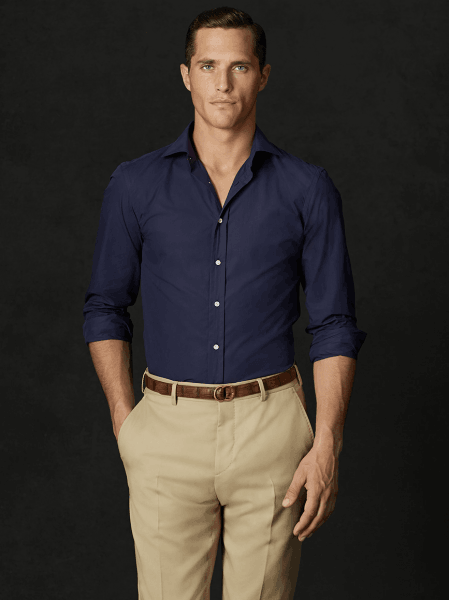 Online site for mens accessories
Online clothing store from CloudCart If clothes are your main product, you are at the right page! CloudCart will help you build an online store to sell your clothes successfully! How to build a successful online clothing store? Let us first tell you that you have chosen one of the most wanted and popular industries in ecommerce. Dozens of similar business projects get launched every day but we will help you succeed where others fail. Use your competition as a stimulus to be more active and better in your business. We want to work with motivated sellers because our knowledge and skills are priceless and we want to share them with ambitious people like you! How to choose the right theme for your store? As an online clothing merchant, one of the most important things for your online store is its visual appearance! To help you choose a theme, we, at CloudCart, will offer you our "theme templates"", which are modern, easy to configurate and mobile phone friendly. We want every оnline seller to stand out with a different and unique theme, so we are giving you the chance to change the colors of each one of our themes.
Versache
In thils field you can fill short description of the brand, which you want to publish online in your store. This information is useful for you clients from one side, and for the SEO optimization fo the online store. There is no restriction of the number of symbols, which you have to add, but it will be vissually good if you fill few rows text. For maximum clarity of the submitted by you products it is advisable to fill in all the possible fields (attributes) for which it is possible to submit some information - titles, descriptive texts, photos and more. If you can not deal with the completion of the content in your online store, remember that you can always ask our consultants for assistance. We remain at your disposal and wish you great success in the online sales!
2016-08-31T11:00:55+00:00
(leather black 44)
Material: leather , Color: black , Size: 44
123456789
673.00
USD
Accessories
In Stock
123456
(leather black 48)
Material: leather , Color: black , Size: 48
123456789
673.00
USD
Accessories
In Stock
123456
(leather blue 44)
Material: leather , Color: blue , Size: 44
123456789
673.00
USD
Accessories
In Stock
123456
(leather blue 48)
Material: leather , Color: blue , Size: 48
123456789
673.00
USD
Accessories
In Stock
123456
(suede black 44)
Material: suede , Color: black , Size: 44
123456789
673.00
USD
Accessories
In Stock
123456
(suede black 48)
Material: suede , Color: black , Size: 48
123456789
673.00
USD
Accessories
In Stock
123456
(suede blue 44)
Material: suede , Color: blue , Size: 44
123456789
673.00
USD
Accessories
In Stock
123456
(suede blue 48)
Material: suede , Color: blue , Size: 48
123456789
673.00
USD
Accessories
In Stock
123456